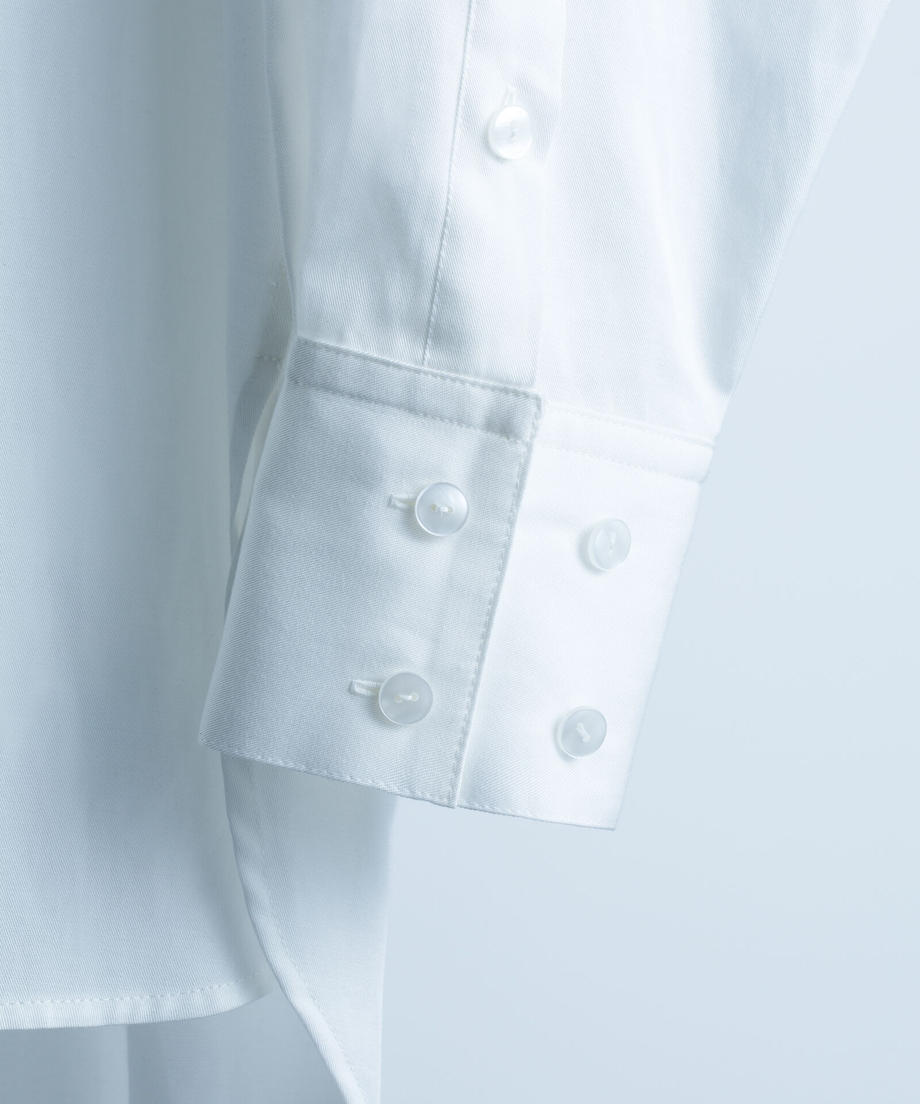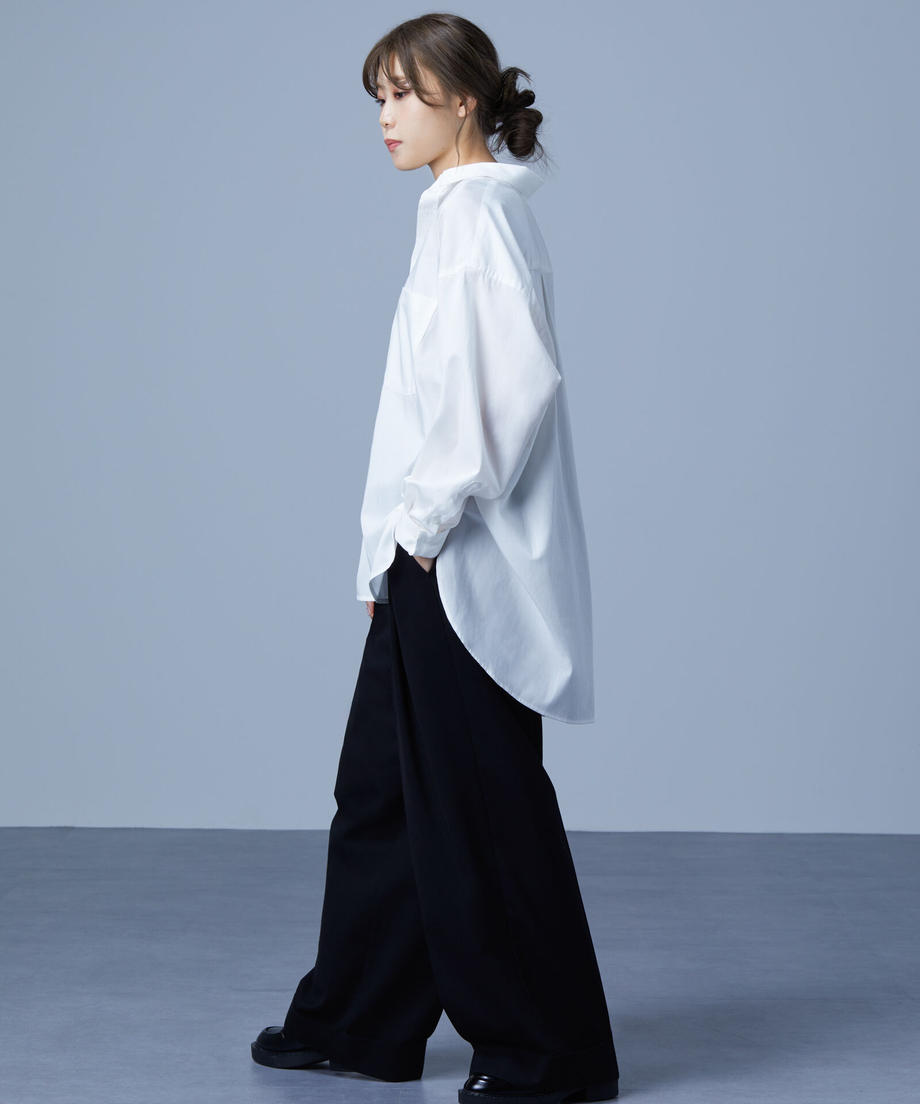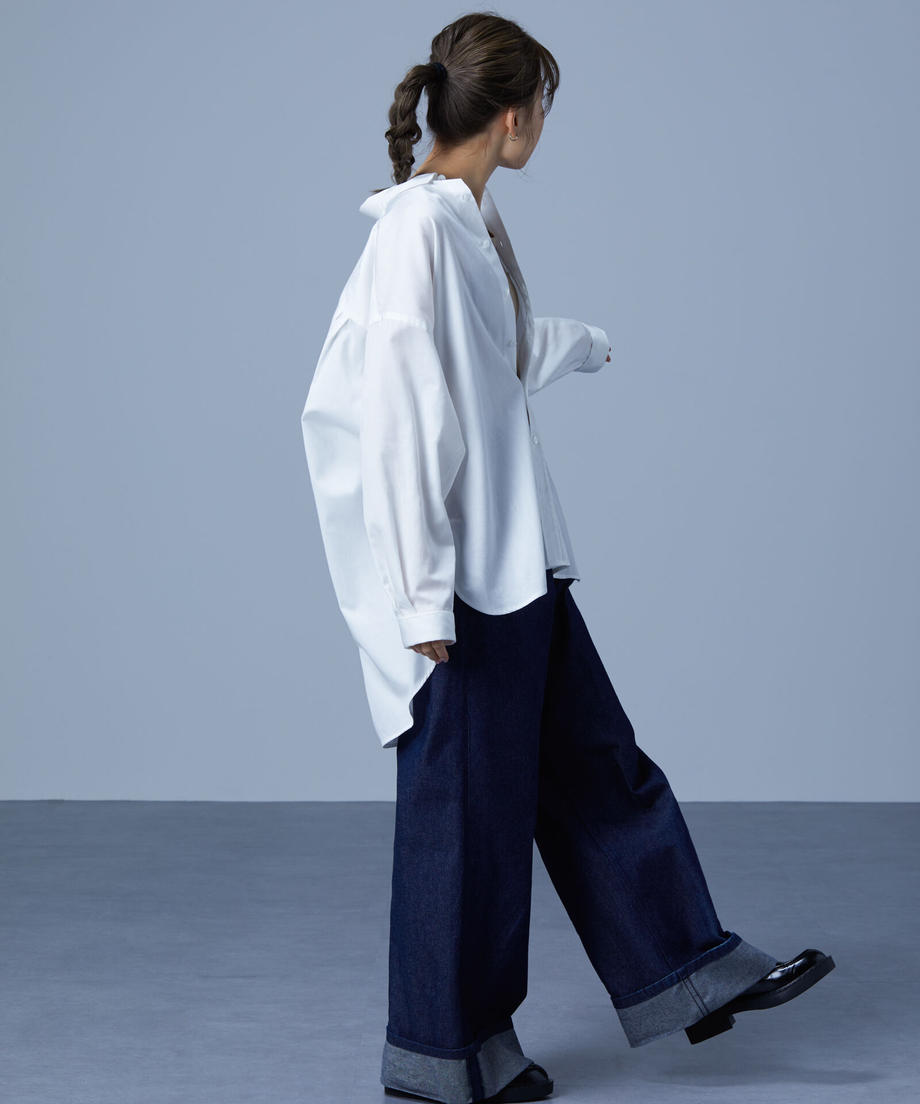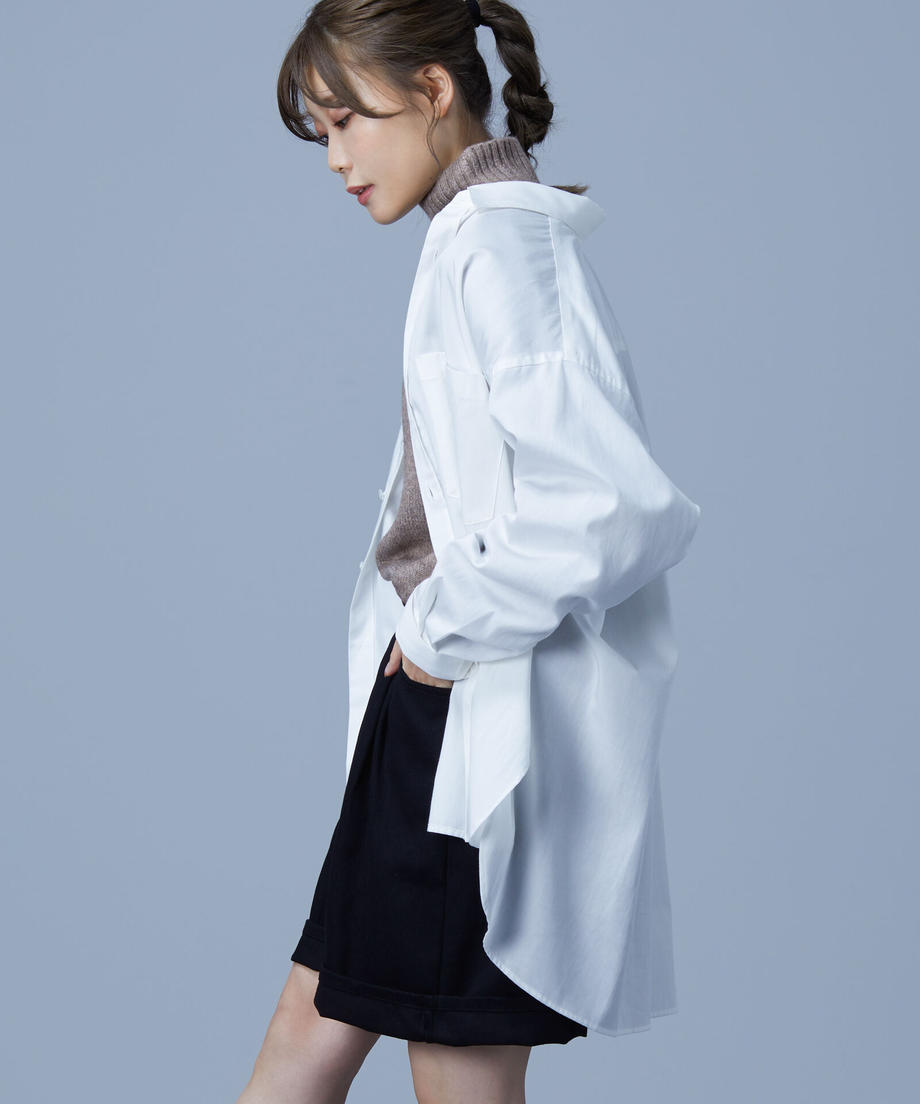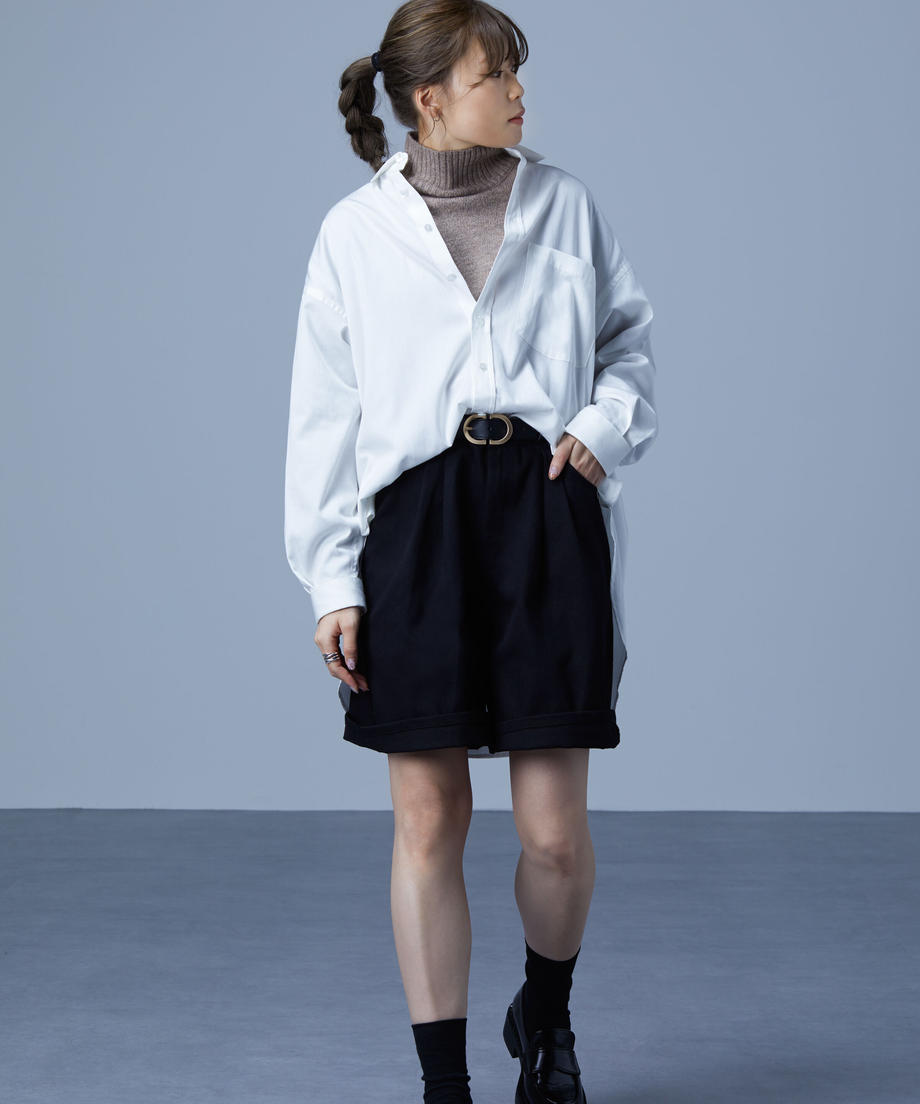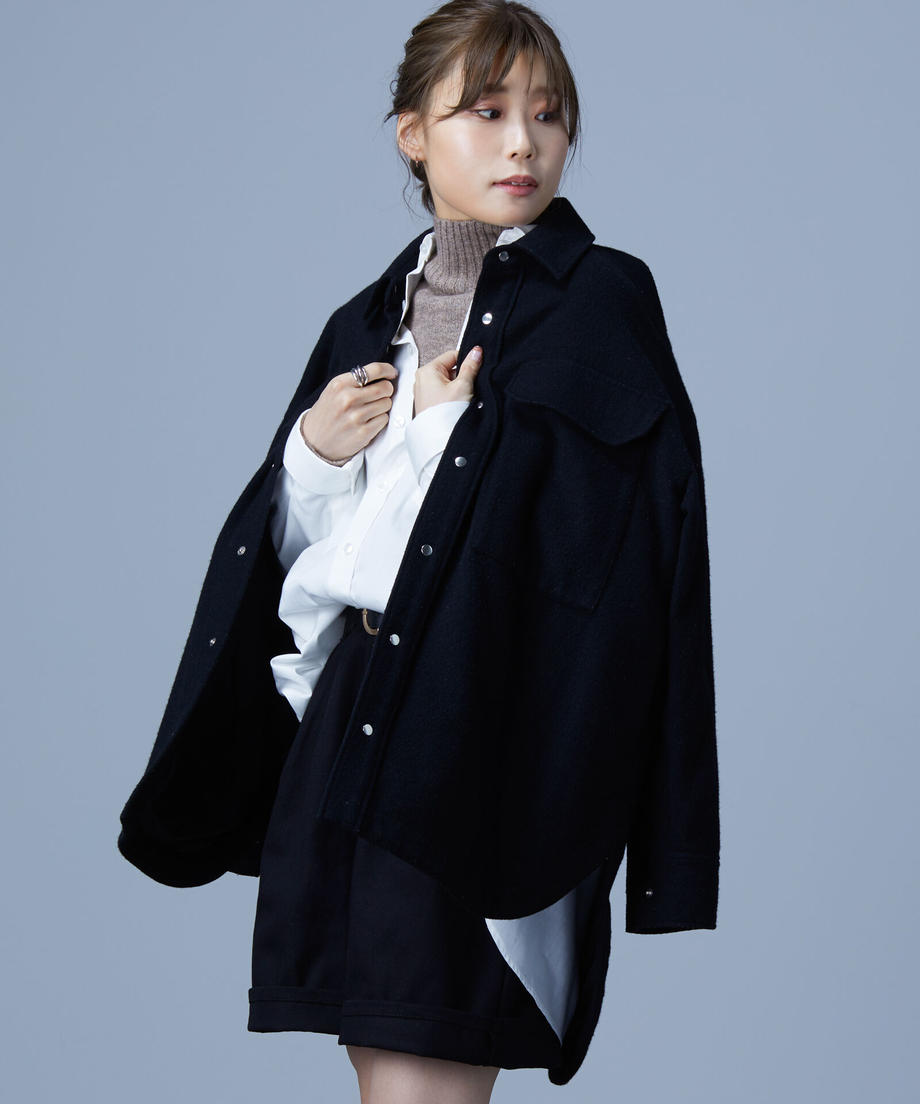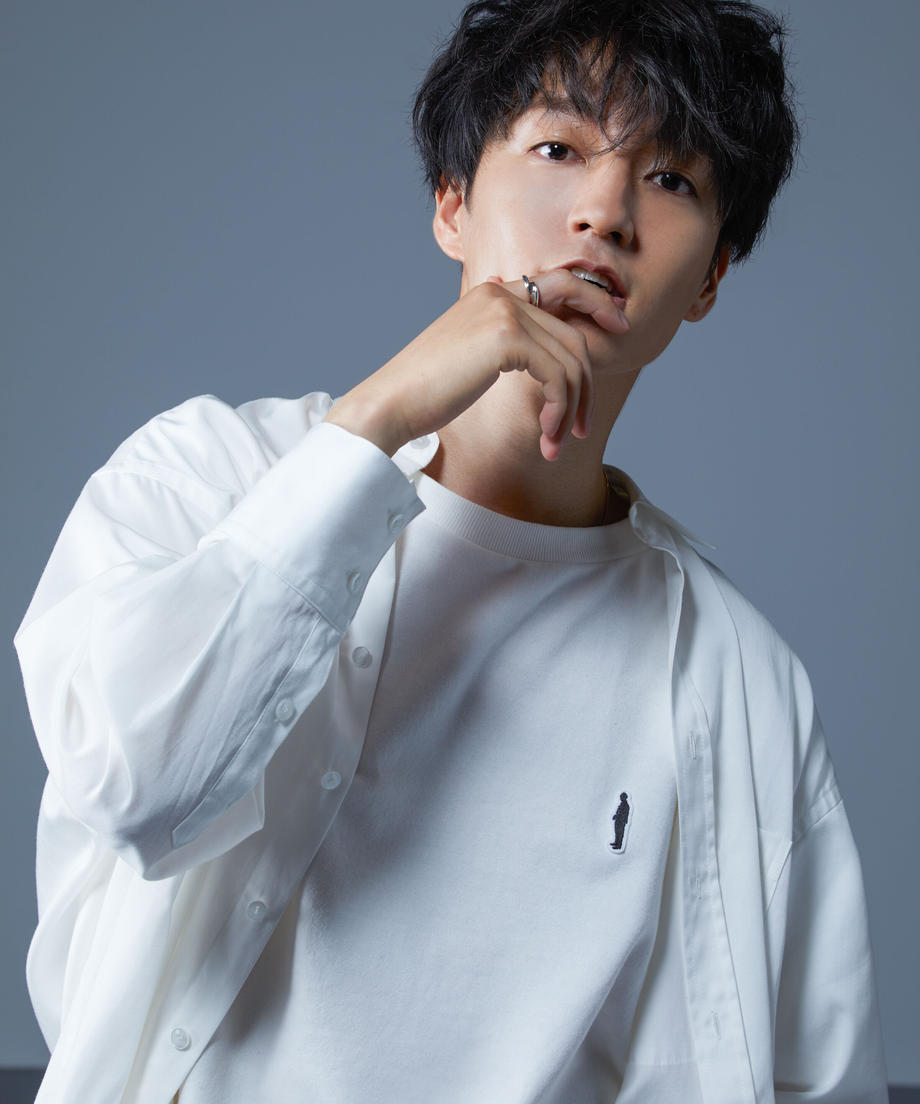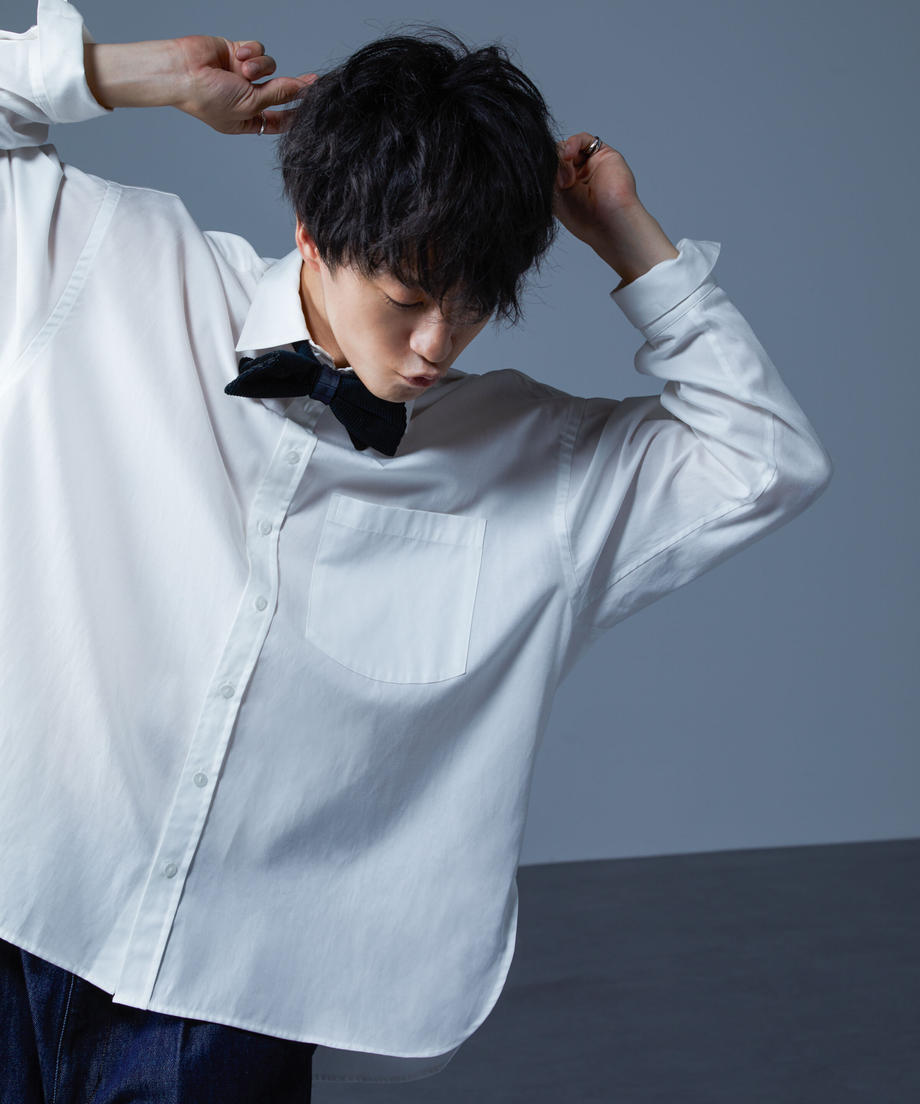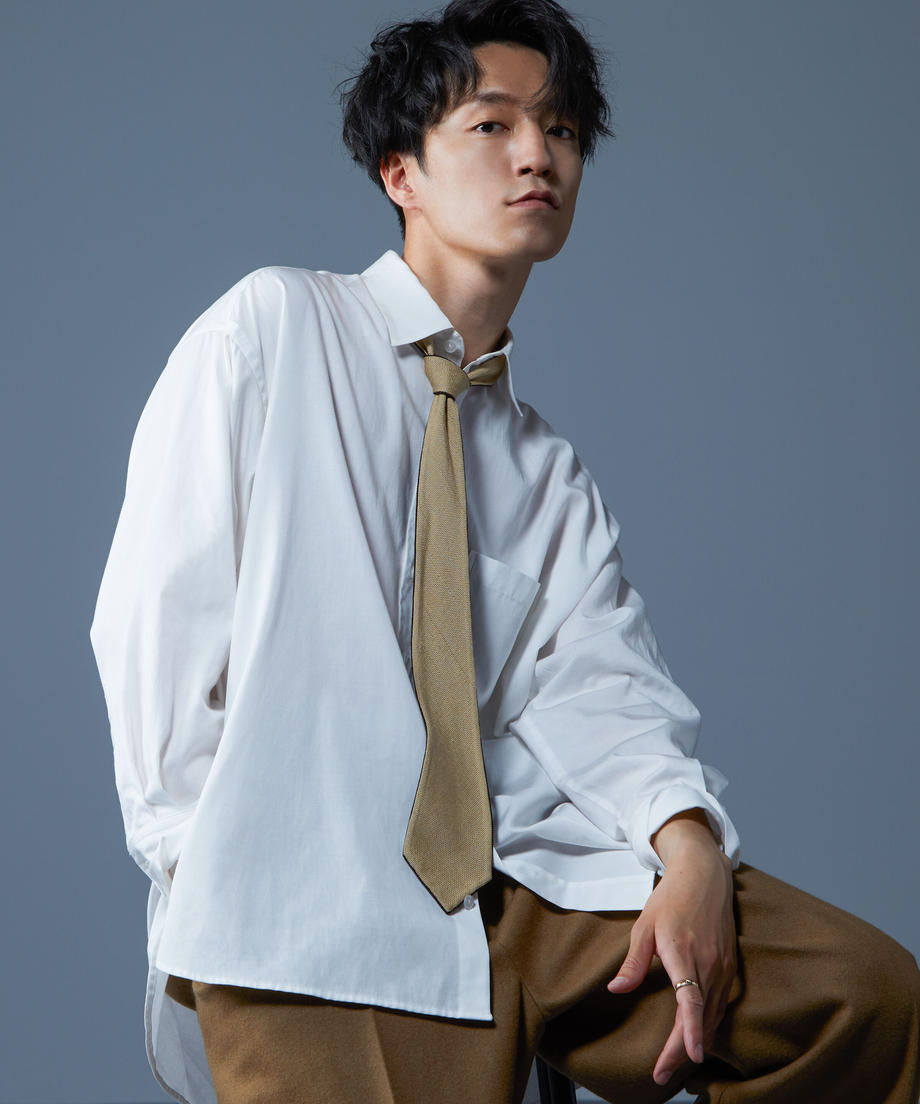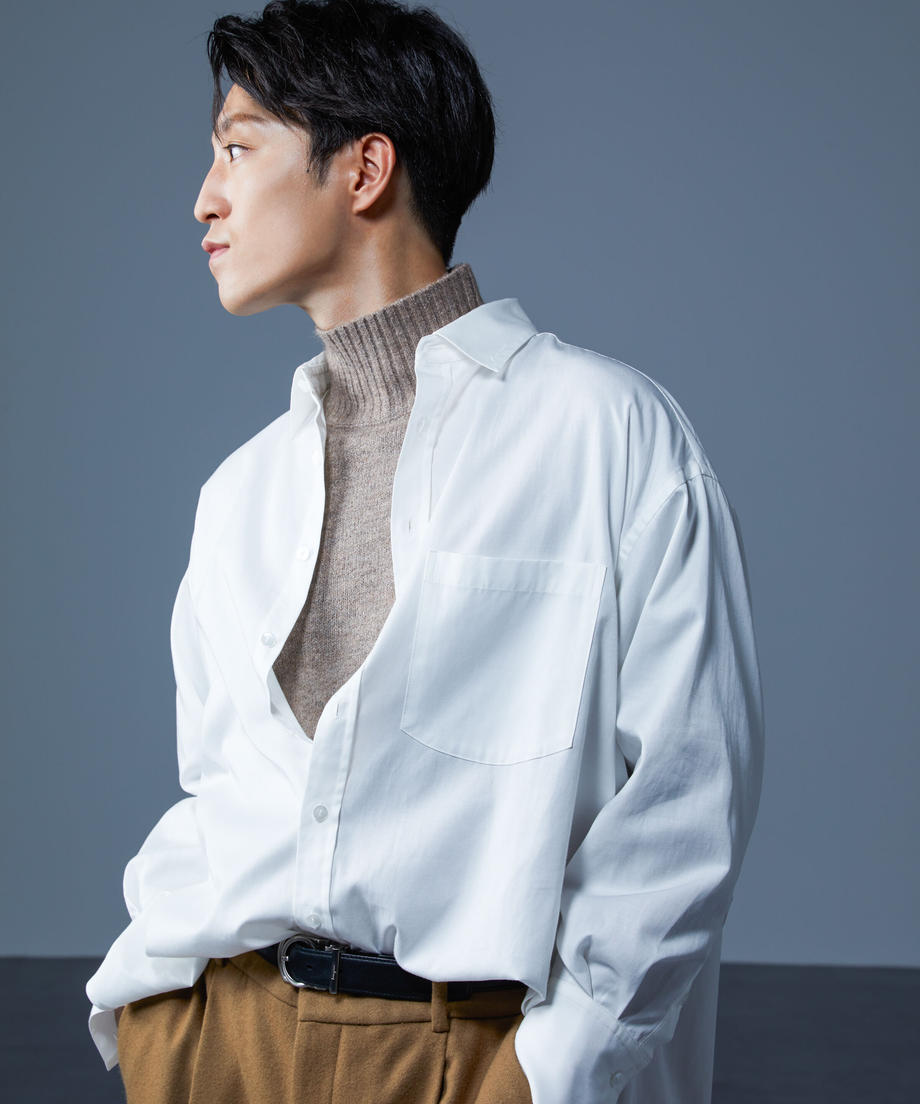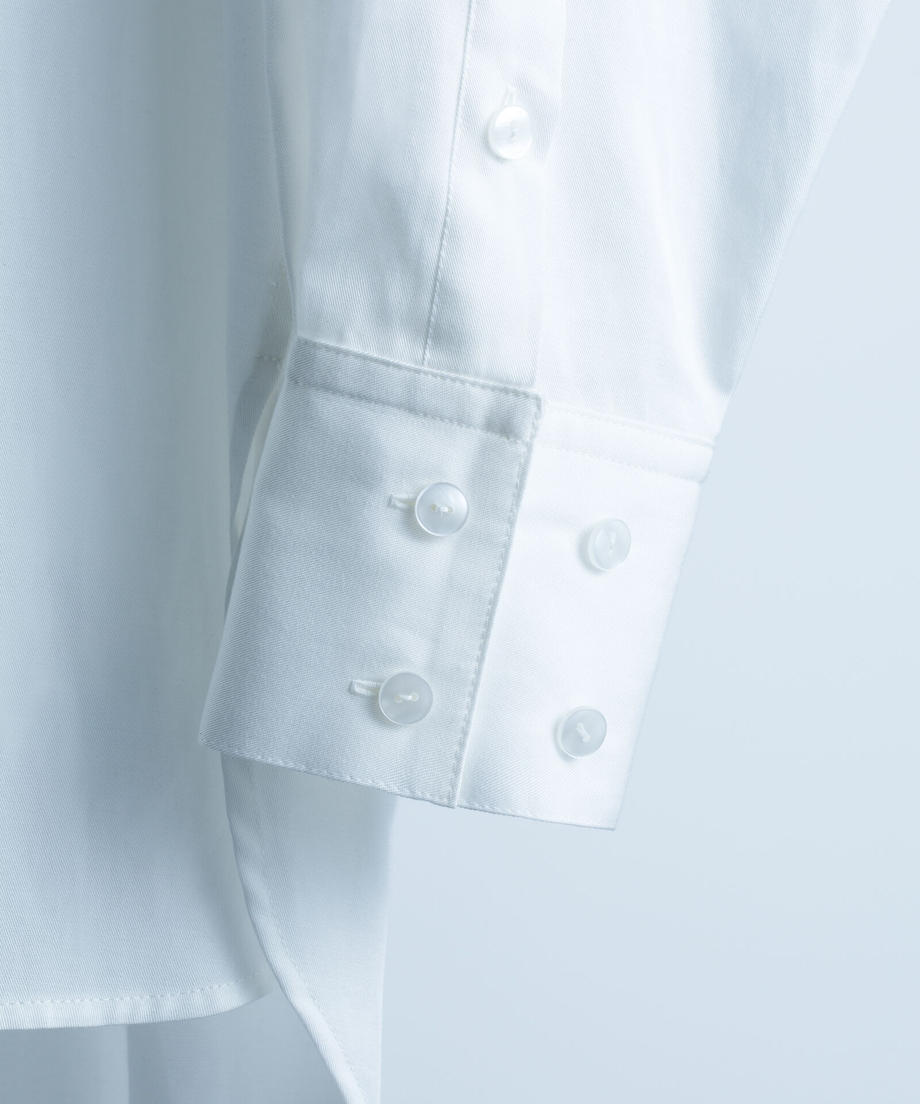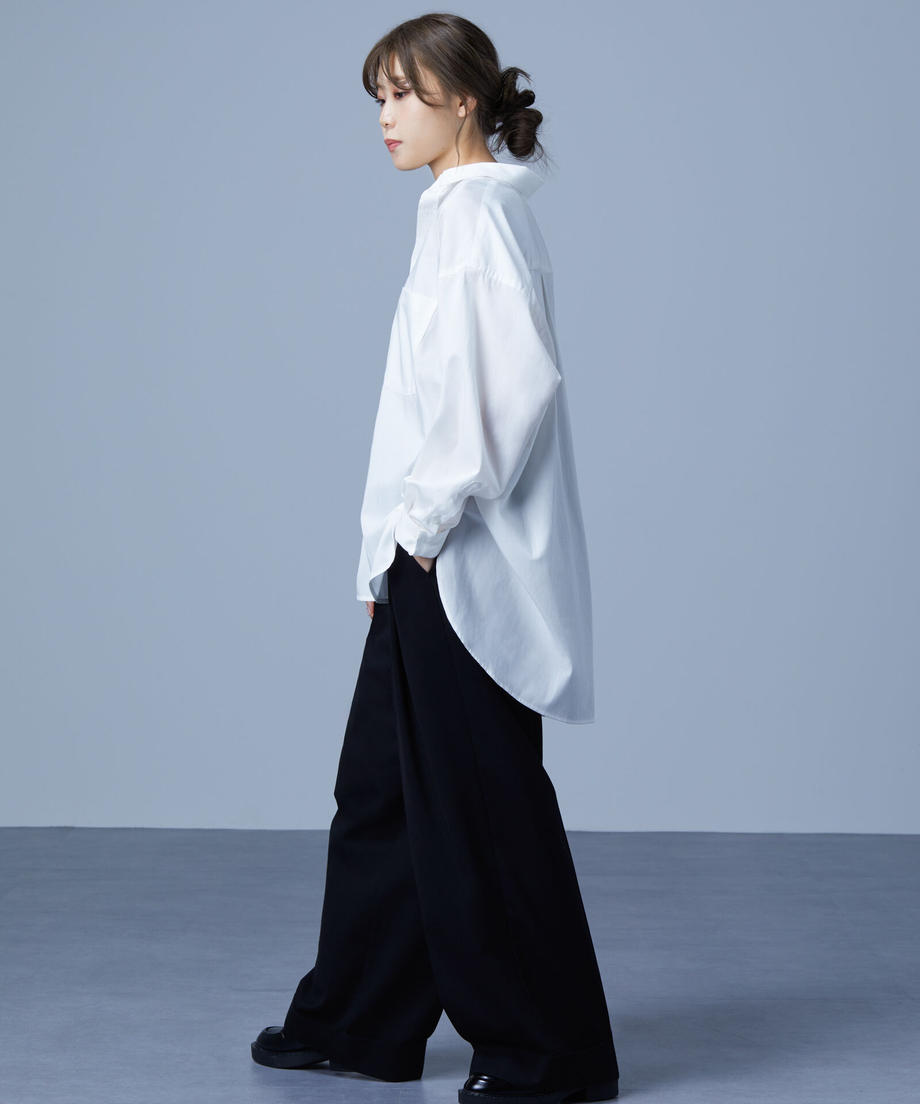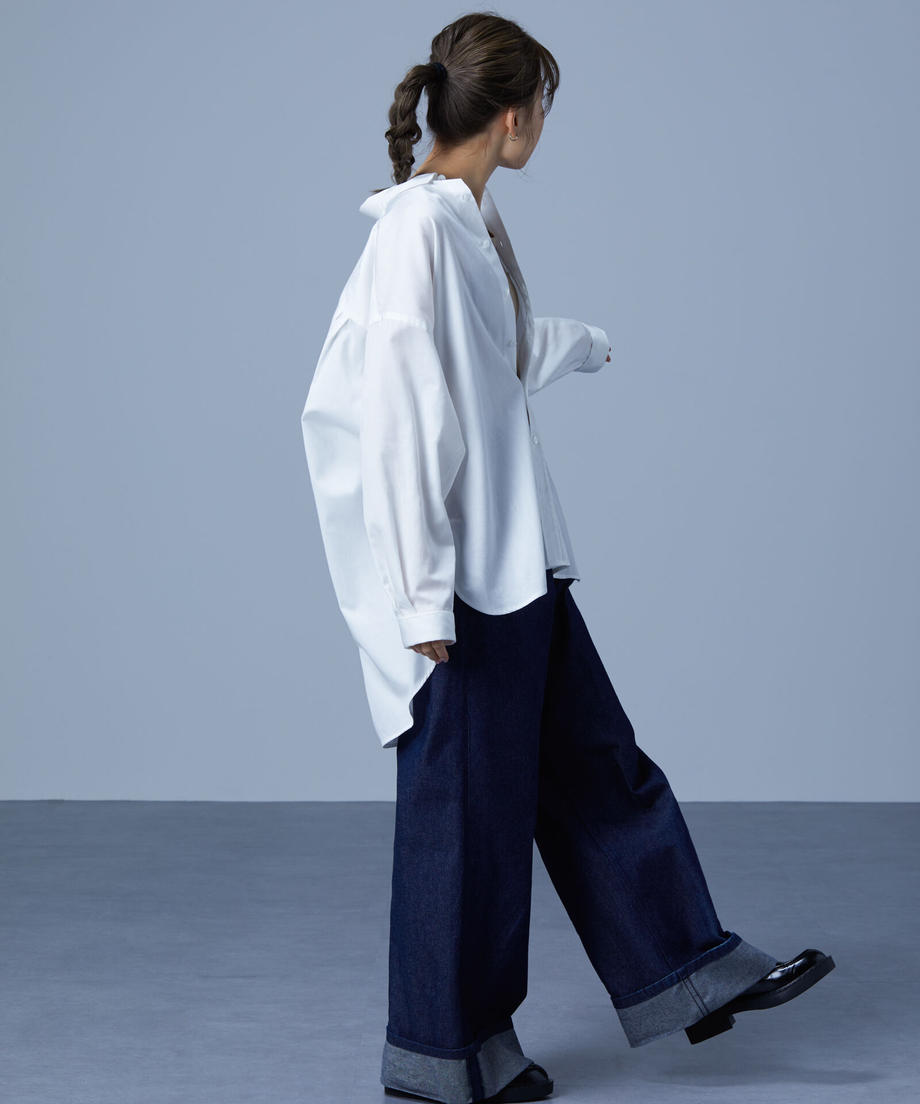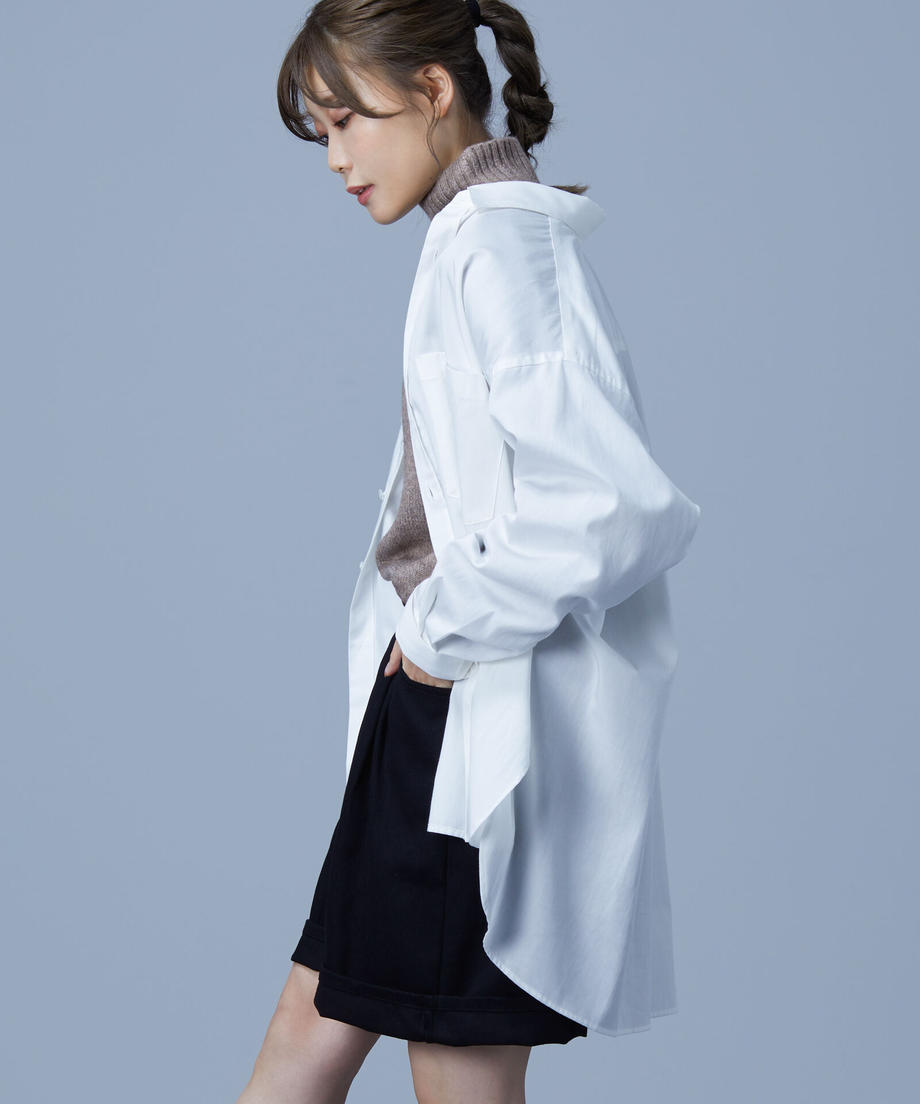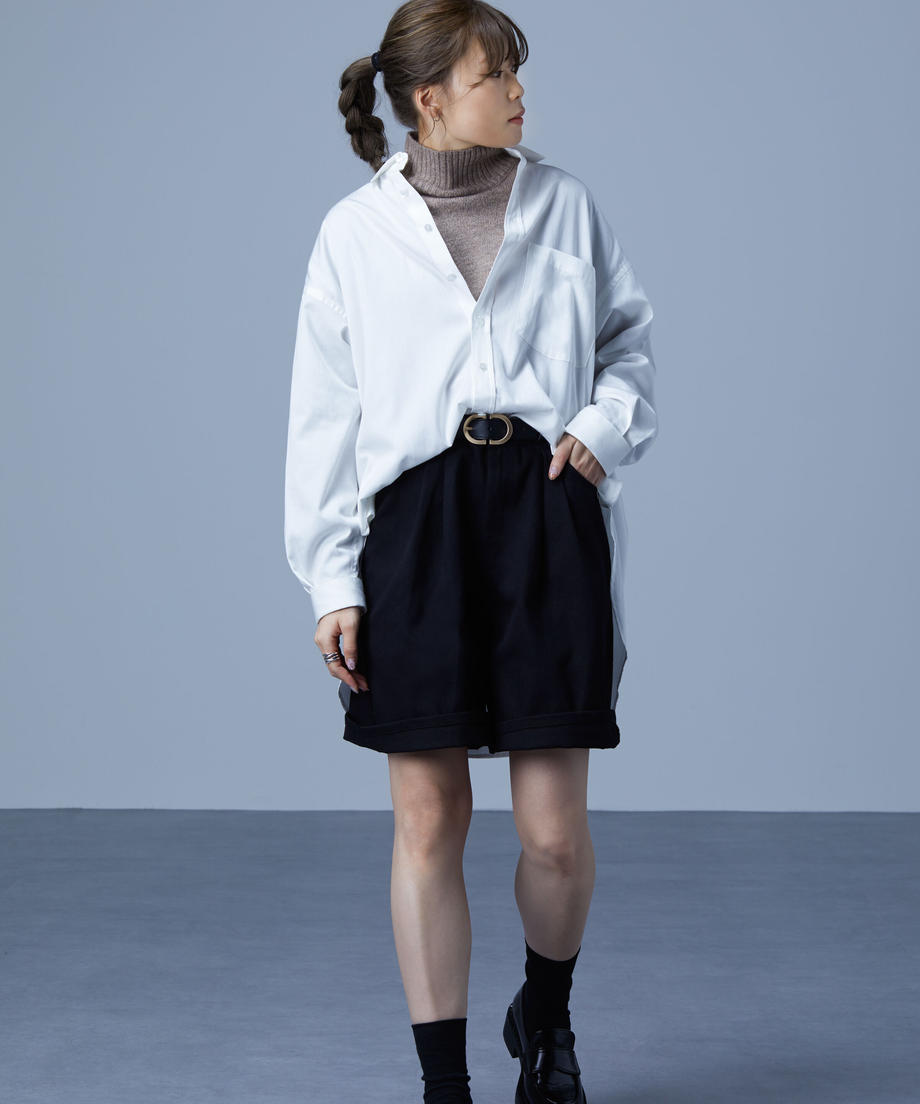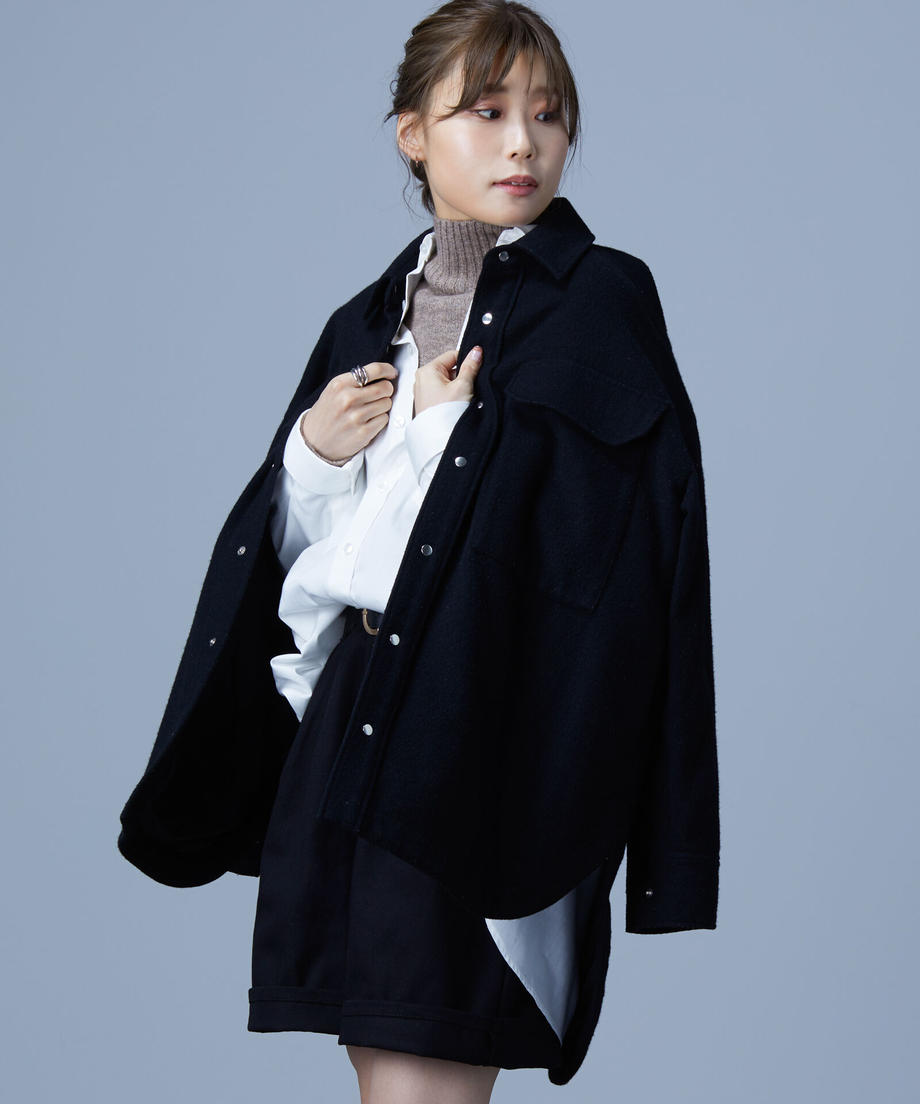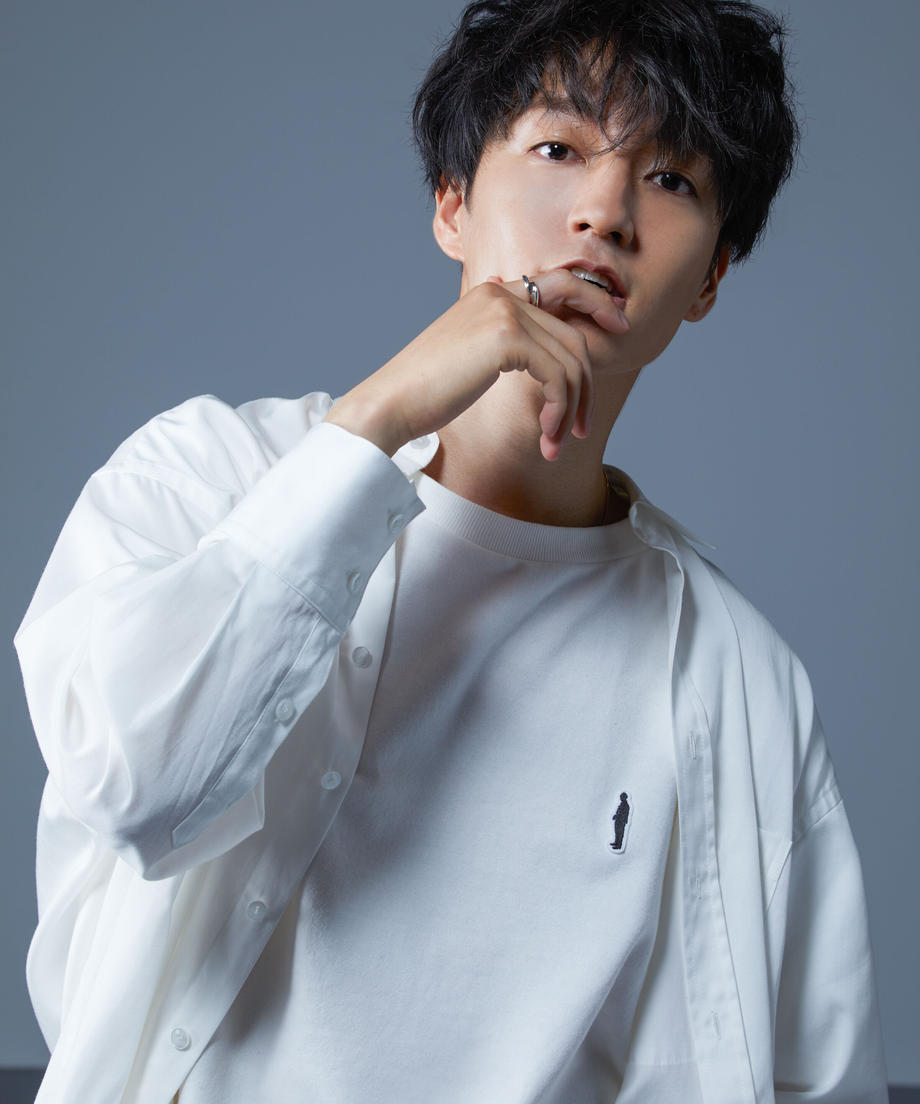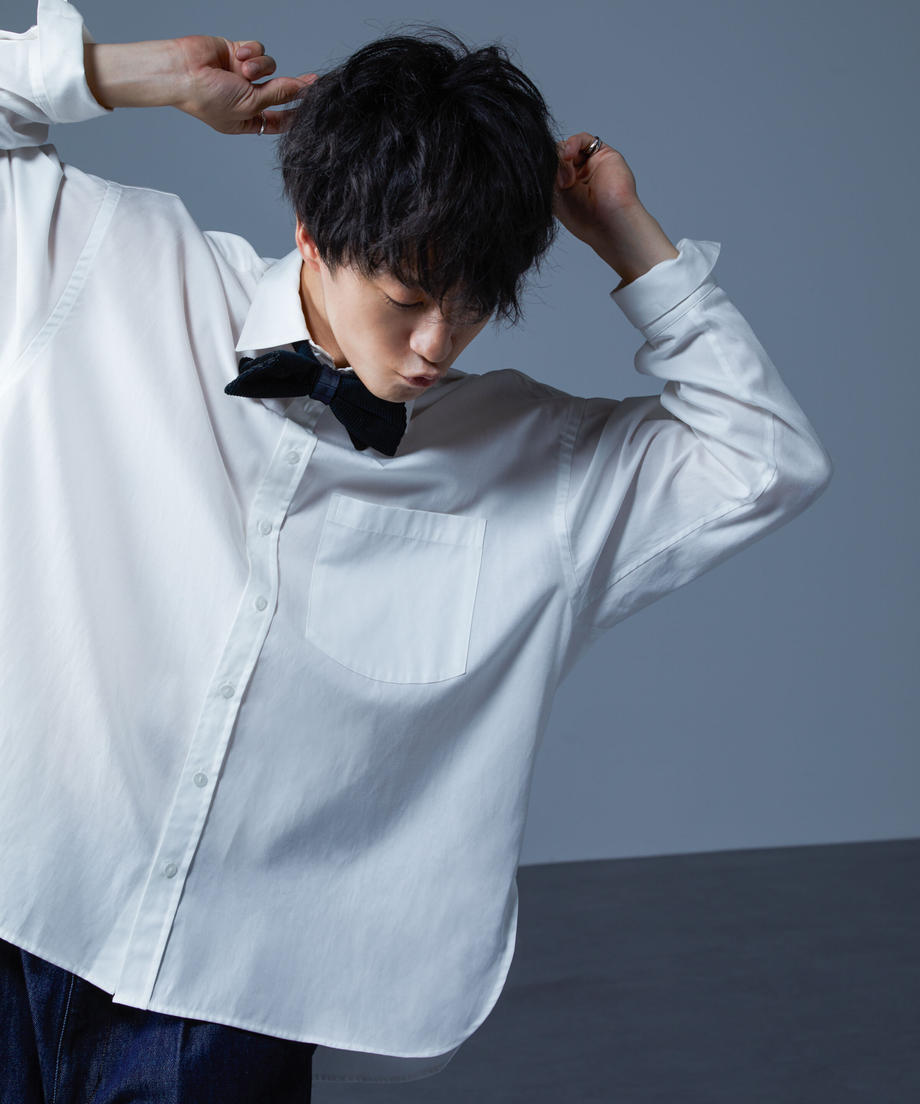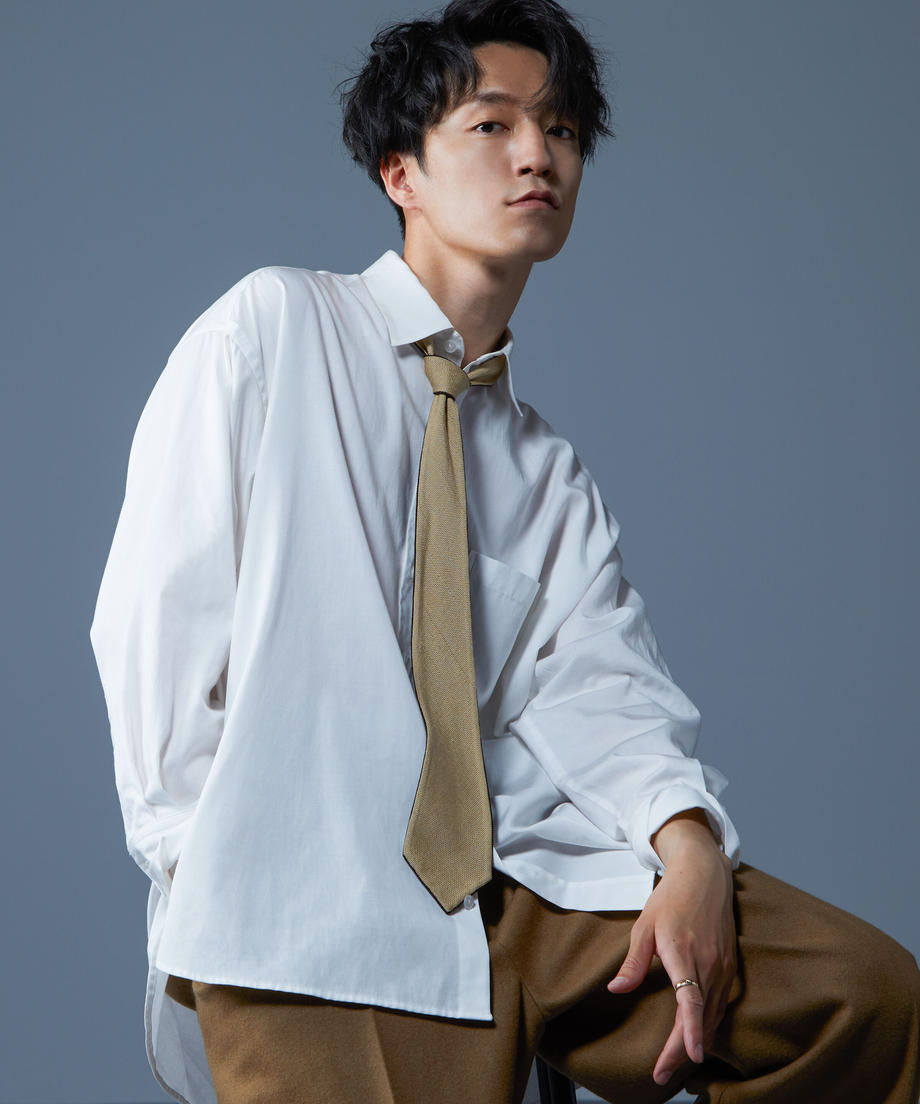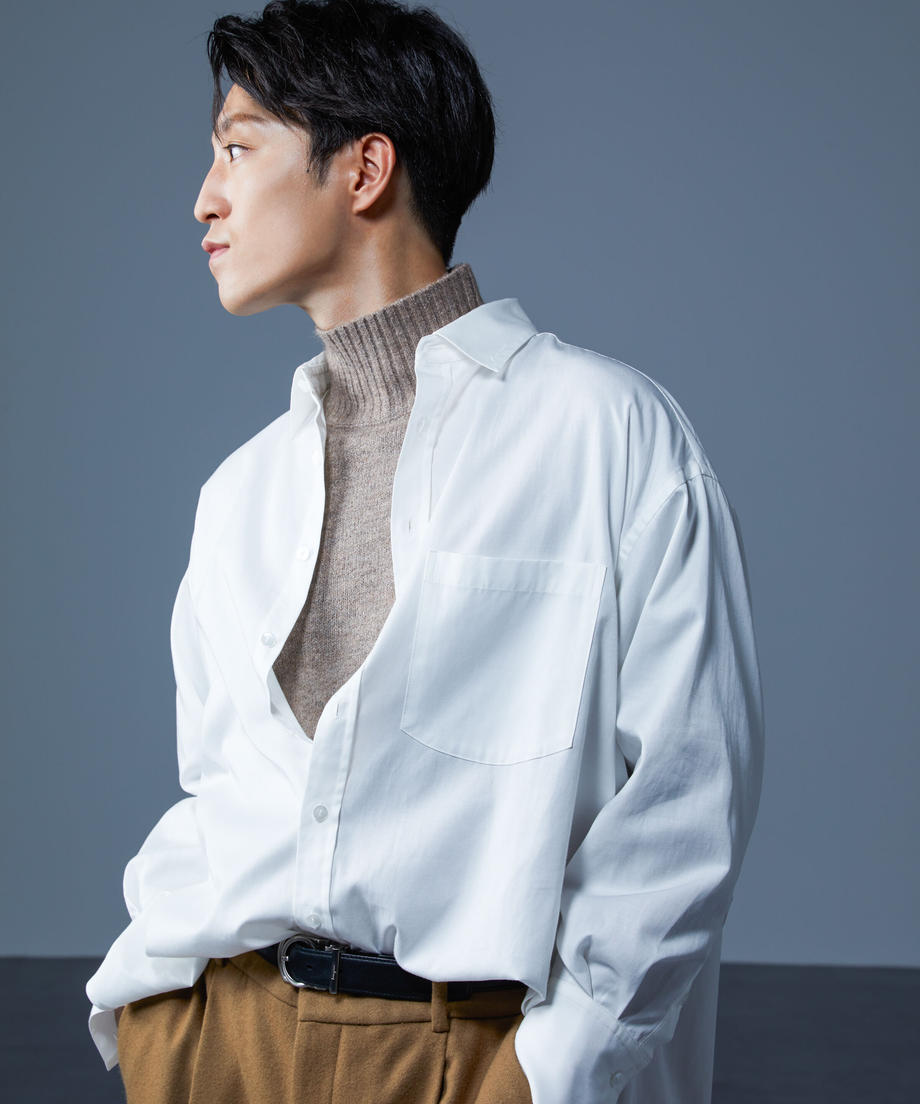 Freestyle design shirt
¥29,700(tax inc.)
"When I express myself as I am, I always wanted to make a work of white shirts that I can't miss from the beginning of FLATLAND. I hope that you will be able to express your every move and step in a beautiful way, and that you will be able to take in the wind in your courageous figure and fly high together." - Miyuto Morita -

──────────────────────

It is a white shirt with a detailed design that can be worn casually or in mode, regardless of the occasion.
The soft and stress-free texture and elegant luster give a gentle impression. It is a free size that can be worn by unisex with a moderate loose fit.

The embroidered signature of the same color thread on the collar is a casual design point.
Box pleats and tucks are combined in the back using plenty of fabric, and fine adjustments have been made to the position where a beautiful drape can be achieved by people of any body type, regardless of gender.
When you put the bottoms in, there are no extra wrinkles, and your blouse is neat. .
Dressy long cuffs can be folded in half for a mature look. Tailored to a balance that is easy to adjust to suit your style.
A large pocket set at a slightly lower position creates a mature feeling of looseness.
A well-made outfit can be worn in any season regardless of the season, such as a minimal style that is tucked into the bottoms, as well as a tank top, dress, or knitted top, or a white accent color peeking out from the outerwear. Active.

──────────────────────

70% lyocell
30% cotton

Length (front) 76cm
Length (back) 81.5cm
shoulder width 58cm
Bust 148cm
Sleeve length 54cm
neck circumference 41.5cm
*Some errors may occur depending on the product.

Wearing female model height 164cm

──────────────────────

[Regarding product delivery]
The product is scheduled to be delivered <early November>.


[Notes on shipping]
This product cannot be canceled or changed after the order has been confirmed, even before the product is shipped. Please check the order details carefully before placing an order.

We are unable to ship items ordered separately. Shipped with each order.

Please be sure to receive the ordered products within the storage period of the delivery company. Please note that if you do not receive your package even after the storage period has passed, it will be automatically returned or cancelled. Please note that we will not be able to re-ship after returning or canceling.